Home

PROBOTECH&reg INC. Since 1984
Microcircuit Flying Probers
---
PROBOTECH&reg INC. is the leading manufacturer of Microcircuit Flying Probers.

The PROBOTECH&reg INC. flying probers offer the following: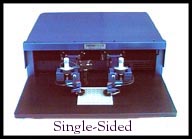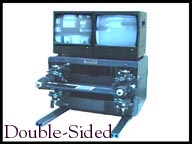 High performance desktop-sized test systems
Turn-key test systems for opens/shorts, component values, in-circuit tests, and other applications
Magnetically propelled flying probes
X/Y motion without the use of lead screws, cables, or gears
Easily controlled instrument bus for custom test flexibility
Color camera optics
Alignment compensates for position, rotation, and shrinkage
Programmable Z-axis
Surface sensing probes...And more!!!
PROBOTECH&reg is a registered trademark of PROBOTECH&reg INC. Copyright&copy 2003 All rights reserved
Last Updated: July 23, 2003